There is a solid reason why leather goods have been popular for so long. They are fashionable, strong, and versatile. Leather has long been a favorite material for many people, whether they are making shoes, bags, coats, or belts. So what distinguishes it from other materials? We shall examine the advantages of owning leather goods over those made of other materials in this post.
First off, leather is remarkably robust. It will last longer because it can tolerate wear and tear better than most other materials. Contrary to popular belief, leather is not difficult to keep and can last for years in superb condition with the right care. It will remain flexible with regular conditioning and washing, avoiding cracks or tears. This makes investing in a leather product a wise long-term decision because you can use it for many years.
Moreover, leather is classic. Although fashions come and go, leather is always in style. It's a traditional material that never goes out of style. It is adaptable for any event and may be dressed up or down. Purchasing a quality leather jacket.
And last, leather is cozy. Leather breathes and adjusts to your body temperature, unlike synthetic fabrics, making it cozy to wear year-round. Also, because it is made of natural materials, it is less prone to aggravate allergies or skin rashes. A leather jacket or pair of shoes is comfortable to wear all day long.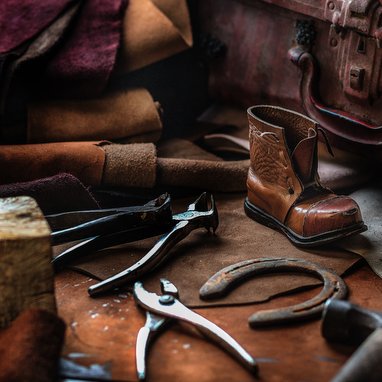 Leather is also environmentally beneficial. While leather is a by-product of the livestock industry, synthetic materials are frequently created from non-renewable resources. It is therefore a sustainable and environmentally friendly option. Enjoying leather items is possible without endangering the environment.
In conclusion, leather products outperform other materials in numerous ways. They are enduring, cozy, eco-friendly, and durable. Purchasing a leather item is a good investment that will serve you well for many years to come. Thus, think about investing in leather the next time you're looking for a new bag or pair of shoes.
Don't stop now! Take your appreciation for quality leather to the next level with our complete leather collection. Explore now and upgrade your style today!