Accessories made of leather are a classic way to dress up any outfit. These accessories, whether they be a belt, bag, or pair of shoes, are adaptable, strong, and constantly fashionable. We'll look at some of the top approaches to incorporating leather accessories into your wardrobe in this article.
The traditional leather belt is first. All wardrobes should have high-quality leather belts because they may be dressed up or down depending on the situation. A leather belt can be worn with jeans and a t-shirt for a more laid-back appearance or a suit for a formal occasion. To add some extra flair, you can also experiment with various belt buckles.
Baldovino Dragon Genuine Leather Belt
This Baldovino Dragon Genuine Leather Belt is the epitome of understated elegance. This belt is the one to reach for when planning your daily work fits. A classic leather belt that does the job beautifully.
Another fantastic method to add leather to your ensemble is through your shoes. The timeless option of leather boots goes well with both skirts and denim. Try a pair of leather loafers or sneakers if you're searching for something a little more comfortable.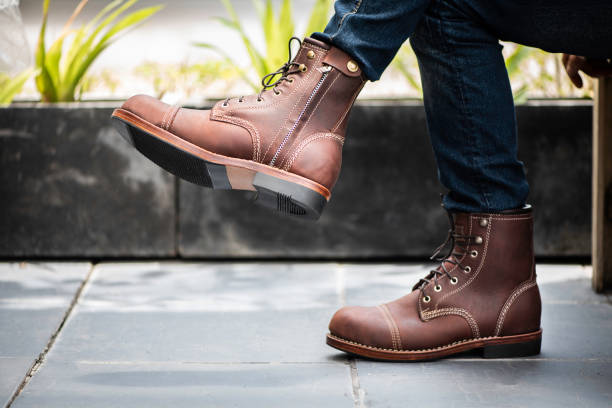 Last but not least, remember to wear leather jewelry. A distinctive approach to give your ensemble some edge is with leather bracelets, necklaces, and earrings. Leather jewelry comes in a wide range of hues and designs, making it simple to select something that suits your style.
Finally, leather accents are a flexible and classic touch to any look. Everyone can find something they like, whether they're looking for a timeless leather belt, a chic handbag, or some trendy leather jewelry. So go ahead and add some leather to your wardrobe - you won't regret it!
Don't stop now! Take your appreciation for quality leather to the next level with our complete leather collection. Explore now and upgrade your style today!