Products made of leather are not only fashionable and robust but also a wise investment. You must take good care of your leather things if you want to keep their attractiveness. Here are some pointers to assist you to maintain the best appearance for years to come for your leather goods.
Here are some tips to help you keep your leather products looking their best for years to come.
Clean Frequently:To keep your leather products looking their best, frequent cleaning is essential. To clean the leather and remove any dirt or debris, use a soft, wet cloth. If necessary, clean any stains with a leather cleaner. As harsh chemicals can harm leather, avoid using them.
Condition: Leather may crack and lose its natural sheen as a result of drying out over time. Use a leather conditioner to keep the leather moisturized and supple to avoid this. Also, this will help shield the leather from further harm.
The importance of protecting the leather from the weather can't be overstated because it is sensitive to changes in temperature and humidity. Avoid exposing your leather goods to direct sunlight or extremely hot or cold conditions while storing them.
Store Properly:It's crucial to properly store your leather goods when you're not using them. Keep them out of the way of large stacks and store them somewhere dust-free. For additional dust and scratch protection, use a cloth cover.
Prevent overloading:Loading your leather bags or other leather products above their capacity might result in stretching and shape loss. Make sure the weight is distributed evenly and avoid overloading the leather to prevent this.
Professional Cleaning:Think about taking your leather product to a professional cleaner if it needs deeper cleaning. Your leather can be cleaned and maintained by them to keep it looking great.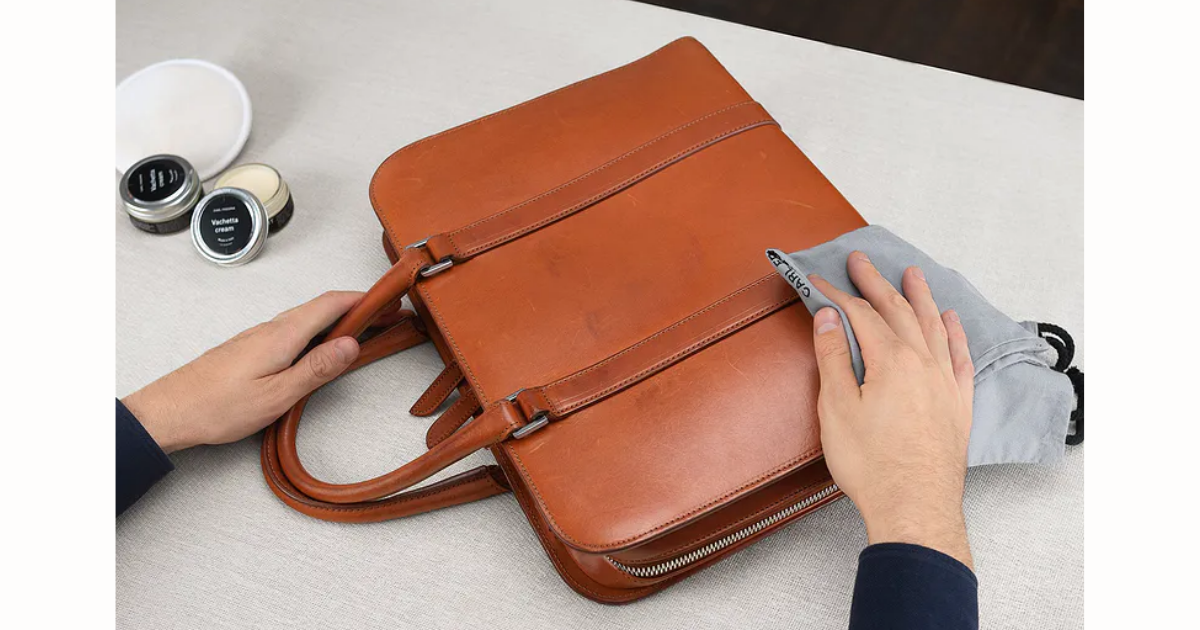 In conclusion, maintaining the quality of your leather products is crucial to preserving their appearance for years to come. You can make sure that your leather goods keep their beauty and endure for a long time by heeding the advice in this article. Hence, care for your leather goods well and don't ignore them to enjoy their beauty and toughness for years to come.
Don't stop now! Take your appreciation for quality leather to the next level with our complete leather collection. Explore now and upgrade your style today!