Not merely accessories, leather wallets can serve as a window into one's personality and sense of style. To accommodate differing tastes, they are available in a variety of forms, dimensions, and styles. As the new year approaches, it's time to revamp your accessories wardrobe and make a long-term investment in a classic leather wallet.
Orsino Genuine Leather Vintage Wallet
This Orsino Genuine Leather Vintage Wallet is practical, convenient, safe, user-friendly, versatile, and a large-capacity design, suitable for carrying around, and will serve as an EXCELLENT gift idea for yourself and your loved ones!
Here are 6 timeless leather wallets for the stylish man in 2023:
Bifold Wallet: A classic bifold wallet never goes out of style. It's simple, compact, and fits comfortably in your pocket. Choose a neutral color such as black, brown or tan for versatility.
Trifold Wallet: For those who prefer a bit more space, a trifold wallet is a great option. It offers ample storage for cards, cash, and other essentials, while still maintaining a sleek profile.
Front Pocket Wallet: This minimalist wallet is designed to be carried in the front pocket, making it a practical option for those who prefer to keep their wallets secure. Its compact size and streamlined design make it ideal for everyday use.
Long Wallet: A long wallet is perfect for those who carry a lot of cards or have a large amount of cash. It can also be used as a clutch or an evening wallet.
Cardholder Wallet: For a minimalist look, a cardholder wallet is a great option. It's designed to hold just the essentials, such as a few cards and some cash, making it ideal for those who don't like to carry a lot.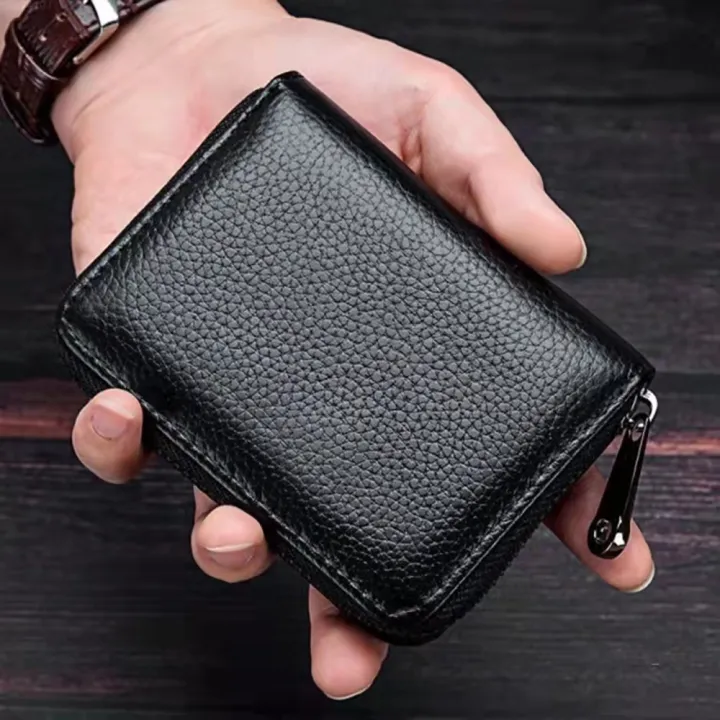 Travel Wallet: For the traveler in you, a travel wallet is a must-have accessory. It's designed to hold all your important documents, such as passports, tickets, and visas, making it easy to access and keep organized while on the go.
Conclusion
An adaptable accessory that can improve your overall look is a leather wallet. Whether you want a traditional bifold, a simple cardholder, or a useful travel wallet, pick a classic style that will endure for years to come. You can choose the ideal leather wallet for your lifestyle and sense of taste from among these 6 classic models.
Don't stop now! Take your appreciation for quality leather to the next level with our complete leather wallet collection. Explore now and upgrade your style today!