The top 7 leather backpacks for today's working guy are listed below in brief:
Saddleback Leather Backpack:Crafted entirely of full-grain leather, this bag is both tough and fashionable. It's ideal for transporting everything you need because it has a sizable main compartment and numerous external pockets.
Bellroy Backpack: This thin bag is made of excellent leather and is a terrific option for the contemporary man on the road. There is a separate laptop compartment, and the main compartment is roomy enough to fit everything else.
Everlane Modern Leather Backpack: This svelte and fashionable bag has a minimalist design and is constructed of premium leather. It contains multiple outside pockets and a roomy main area for all of your necessities.
Backpack from Waterfield Designs called the Stealth is both fashionable and useful. It is made of full-grain leather and water-resistant ballistic nylon. It contains multiple outside pockets for organization, as well as a protected laptop compartment.
Topo Designs Klettersack:This leather backpack is inspired by classic mountaineering bags and features a simple, functional design. It has a large main compartment and several exterior pockets for storing all your gear.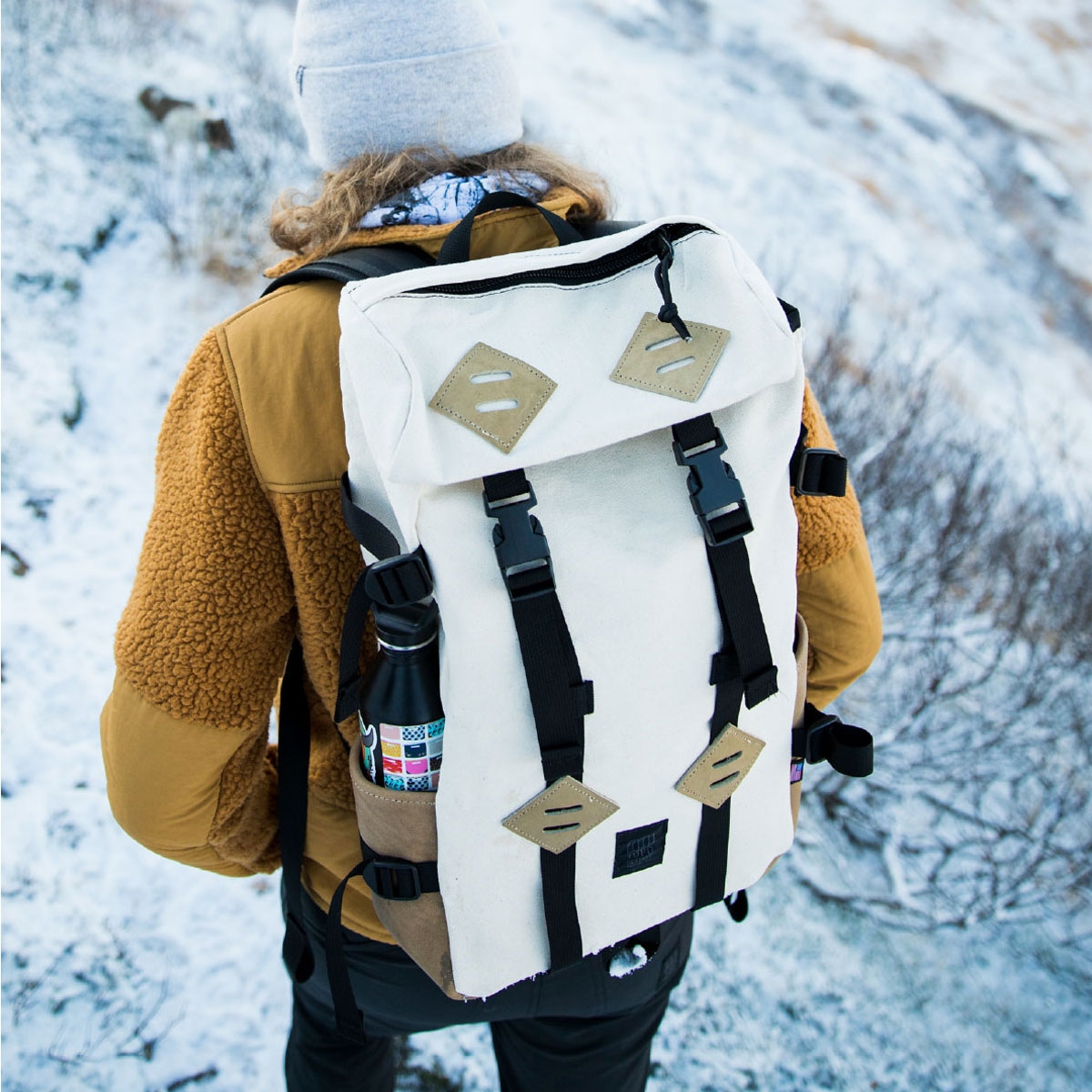 Chrome Industries Citizen Backpack: Made from tough and durable leather, this backpack is designed for the modern urban commuter. It features a spacious main compartment, a padded laptop sleeve, and several exterior pockets for organization.
Knomo Mayfair Backpack: This backpack is made from premium leather and features a sophisticated design. It has a padded laptop compartment, a spacious main compartment, and several exterior pockets for all your essentials.
All of these backpacks are made from high-quality leather, with a range of features to suit the needs of modern working men, such as spacious compartments, organizational pockets, and a sleek and stylish design. They are all durable and practical, making them a great investment for anyone looking for a backpack that can keep up with their busy lifestyle.
Don't stop now! Take your appreciation for quality leather to the next level with our complete leather bag collection. Explore now and upgrade your style today!