Leather has traditionally been associated with wealth, sophistication, and fashion. A leather jacket, a pair of boots, or a belt can make any ensemble look more fashionable. Adding some essential leather goods is a wonderful place to start if you want to update your wardrobe.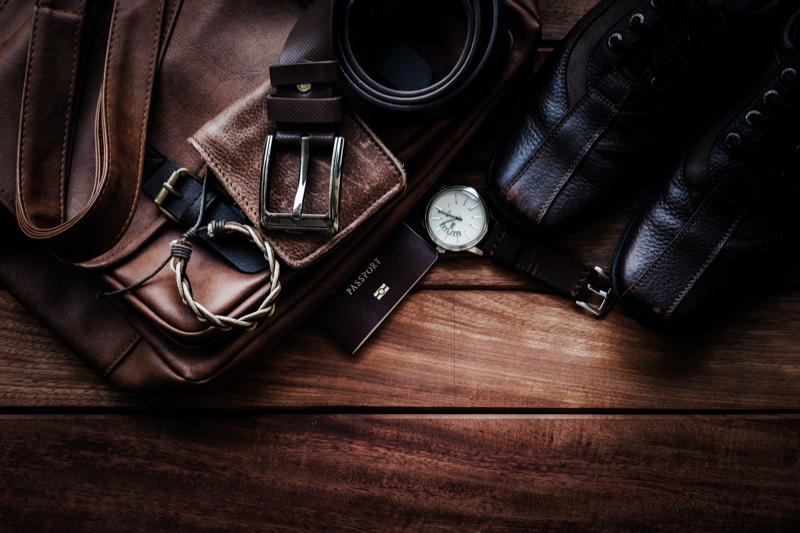 To begin with, a leather jacket is a classic item that is always in fashion. From jeans and a t-shirt to a fancy dress, it can be paired with practically anything. It gives your clothing a bit of edge while also keeping you warm and shielding you from the elements. Each wardrobe should have a timeless black or brown leather jacket.
Second, a leather belt is a useful addition that instantly gives any outfit a more polished appearance. It's crucial to make a long-lasting investment in a high-quality leather belt. The most adaptable will be a straightforward, traditional style in a neutral hue like black, brown, or tan.
Finally, another crucial leather item that may add flair and sophistication to any outfit is a pair of leather boots. They go well with jeans, skirts, and dresses whether they are knee-high or ankle boots. A decent pair of leather boots is an excellent investment because they are strong, fashionable, and comfortable.
Last but not least, a leather handbag or purse is a useful accessory that may also make a fashion statement. Any outfit can benefit from a well-made leather purse's touch of class and sophistication. There is a leather handbag to fit everyone's style and preferences, whether they favor a big tote or a small clutch.
In conclusion, upgrading your wardrobe with a few basic leather items can offer you a timeless, elegant look. An investment that will last for years and never go out of style is a leather jacket, belt, boot, and handbag.
Don't stop now! Take your appreciation for quality leather to the next level with our complete leather collection. Explore now and upgrade your style today!