RFID, or radio frequency identification, is a technology that uses radio waves to transmit information. It's used in a variety of ways, including credit cards and security tags.
In the case of credit cards, the RFID chip stores cardholder data that can be transmitted to point-of-sale terminals when a customer swipes their card at checkout. The information is then used to authorize a purchase.
The technology has been around for years but has recently gained popularity due to its use in mobile payments such as Apple Pay and Android Pay, as well as contactless payment cards that allow you to tap your card on an NFC reader instead of swiping it through a terminal.
Many major banks now offer contactless payment cards with RFID technology built in.
There are many types of RFID cards, but most people are familiar with those used in credit cards and debit cards. These cards use an Electronic Product Code (EPC) to identify them.
RFID technology is used in many different ways and with many different cards:
Credit cards: All new credit cards have an RFID chip inside them. When you use your card at a store checkout counter or gas pump, the clerk will scan the chip instead of swiping the plastic on their register. This helps speed up checkouts and prevent fraud.
Hotel room keys: Many hotels now use RFID keycards instead of magnetic stripe keys. You simply wave your keycard in front of the lock on your hotel room door and it unlocks automatically!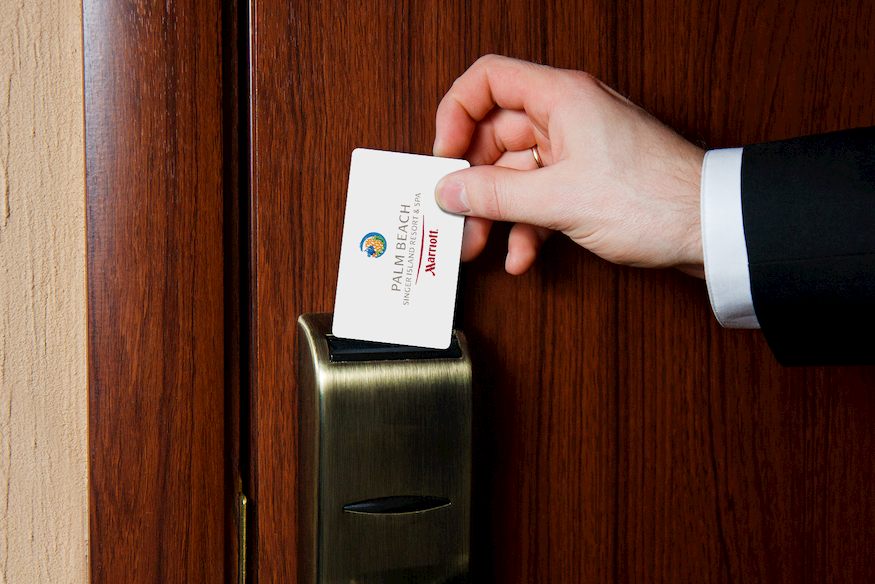 The most common types of cards that use RFID technology are:
Bankcards (credit and debit)

Loyalty cards (e.g. frequent flyer)

Payroll cards (for direct deposit)

Smartcards (for public transport)

Access control cards (to enter a building or car park)

ID cards
The U.S. government has mandated that all passports issued after October 2006 must use RFID technology, which is why you will notice an antenna line in your passport photo.
Credit cards with RFID chips are being issued by many banks and credit card companies, including American Express, Bank of America, Capital One, Chase and Wells Fargo. The chip on these cards contains your personal information and can be scanned from a distance of up to 30 feet away by special devices that can read the information on the chip through clothing or wallets.