Leather bags are timeless accessories that have remained popular for decades. They are versatile, durable, and can be worn with various outfits, making them a must-have accessory for any wardrobe. In this article, we will explore some of the top reasons why leather bags should be an essential part of your accessory collection.
Lautone Leather Men's Shoulder Bag
This Lautone Leather Men's Shoulder Bag is PERFECT in every way! Handmade and with real leather, this shoulder bag is strong and tough and is able to carry a heavy load without breaking. Its aesthetically pleasing outlook and user-friendly design make it a wonderful gift idea!
Leather bags are first and foremost strong and long-lasting. Leather items are a great investment since, unlike other materials, they can survive use and deterioration and last for years. Leather bags may retain their quality, color, and shape for a considerable amount of time with the right maintenance.
The second benefit of leather bags is that they go with many different outfits and are adaptable. A leather bag can improve your appearance and infuse sophistication into your style, whether you are sporting a formal or casual suit. You can select one that complements your unique style from a variety of forms, sizes, and designs that are offered.
Thirdly, leather bags are favorable to the environment. Leather is a natural material that degrades naturally, unlike synthetic materials, making it a sustainable choice for those who are concerned about the environment. It is also a great substitute for single-use bags, minimizing waste and fostering environmental responsibility.
Last but not least, leather bags never go out of style. These are timeless accessories that you may use for a long time without fearing that they'll seem dated. This means that making the wise decision to invest in a high-quality leather bag will pay off in the long run.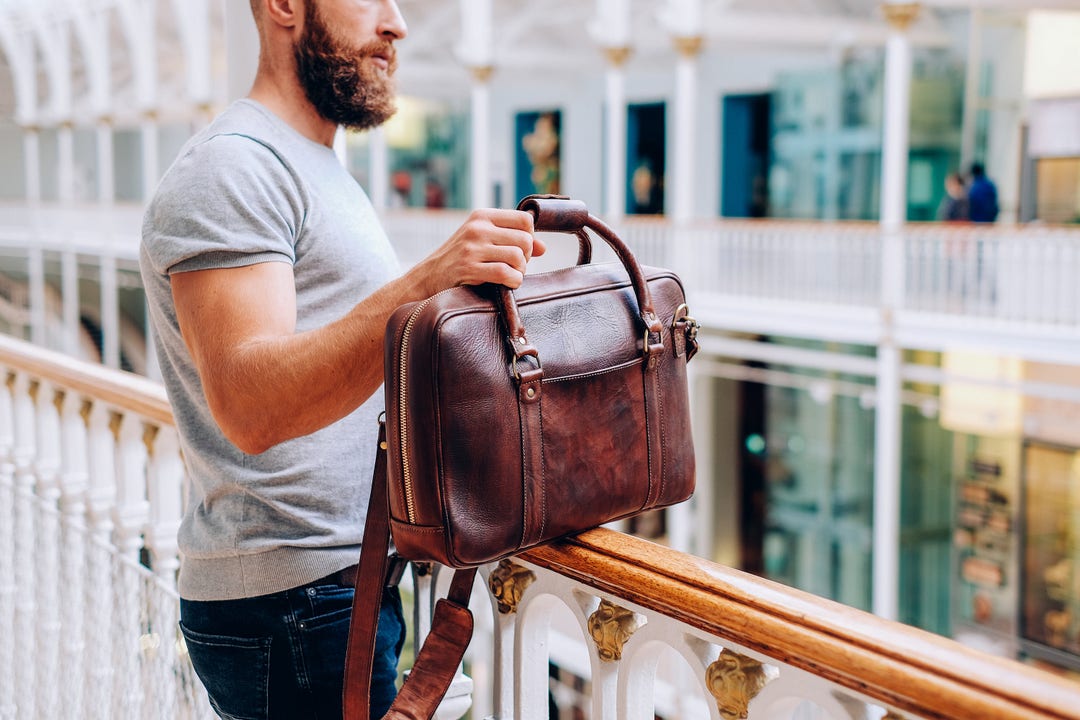 In conclusion, leather bags are a must-have accessory that can transform any outfit, last for years, and help reduce waste. They are available in various styles and designs, making them versatile and a great addition to any wardrobe. So, if you haven't already, invest in a quality leather bag today and enjoy the benefits it brings to your fashion and lifestyle.
Don't stop now! Take your appreciation for quality leather to the next level with our complete leather bag collection. Explore now and upgrade your style today!