A classic and timeless accessory that never goes out of style is leather goods. Leather accessories, from belts to purses, are adaptable and can make any ensemble look better. We've gathered a thorough list of leather things that everyone should think about purchasing in this article.
Leather Wallet - A leather wallet is a staple accessory that every person needs. It's durable and can last for years, making it a great investment.
Vincenzo Leather RFID Wallet for Apple AirTag
Introducing the Vincenzo Leather RFID Wallet for Apple AirTag - the perfect combination of style, functionality, and security. Crafted from high-quality cow leather, this retro minimalist men's AirTag wallet boasts RFID-blocking technology to protect your personal information from theft.
Leather Belt - A good quality leather belt is a must-have accessory that can be worn with both casual and formal outfits.
Bellino Genuine Leather Luxury Strap Belt
This Bellino Genuine Leather Luxury Strap Belt is perfect to use every day as a work belt, a casual belt, a dress belt, or even for EDC! This belt can literally do it all. If you are tired of cheap belts that always fall apart give this a try. Treat yourself to the belt that can replace ALL of your old belts!
Leather Shoes - Leather shoes are not only comfortable but also add a touch of sophistication to any outfit. They can be worn with a variety of outfits and are perfect for any occasion.
Leather Bag -A leather bag is a classic accessory that never goes out of style. It's durable, practical, and can hold all your essentials.
This Axelle Leather Messenger Bag is a timeless wardrobe staple that can easily elevate any outfit. The classic construction and muted colors provide versatility and a debonair flair!
Leather Jacket - A leather jacket is a statement piece that can instantly make any outfit look edgier and cooler.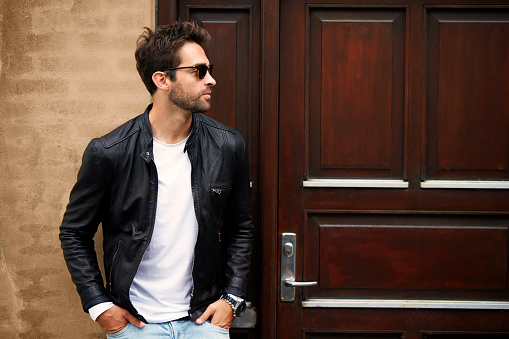 Leather Watch - A leather watch is a timeless accessory that adds a touch of elegance to any outfit.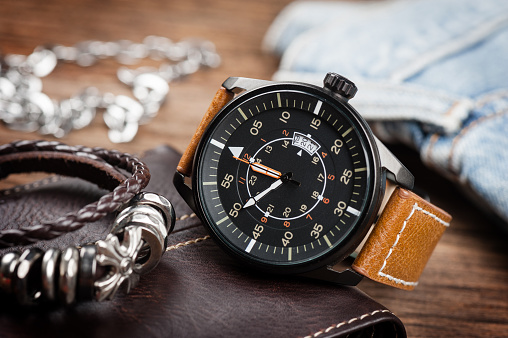 Leather Gloves - Leather gloves are not only stylish but also practical. They're perfect for keeping your hands warm in the winter months.
Leather Passport Holder -A leather passport holder is a great accessory for frequent travelers. It keeps your passport safe and adds a touch of style to your travel gear.
Leather Notebook Cover -A leather notebook cover is perfect for those who love to jot down their thoughts or take notes. It not only protects your notebook but also adds a touch of elegance to it.
Leather Keychain - A leather keychain is a small but stylish accessory that can add a touch of personality to your keys.
This Didier Leather key Chain will allow you to reach your keys easily! Made of Stainless Steel with Leather, it is strong and durable and will be able to last for a long time. It is a versatile fashion accessory, and will serve as an EXCELLENT gift idea for yourself and your loved ones!
To sum up, purchasing high-quality leather goods is a terrific way to upgrade your look and add a dash of class to any ensemble. The things mentioned above are simply a few essentials that everyone ought to think about getting.
Don't stop now! Take your appreciation for quality leather to the next level with our complete leather collection. Explore now and upgrade your style today!