A pair of leather shoes may add sophistication to any ensemble. Yet it might be difficult, especially if you're buying online, to get the correct fit. In this article, we'll look at some ideas and strategies for locating the ideal pair of leather shoes.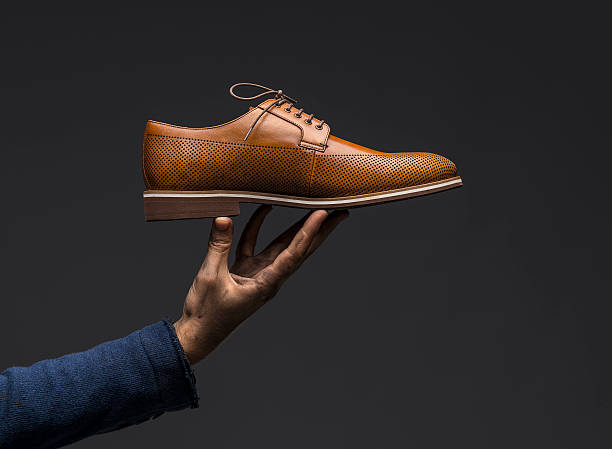 In this guide, we'll explore some tips and tricks to help you find the perfect pair of leather shoes.
Learn Your Size
Make sure you are familiar with your size before beginning your leather shoe buying. It's important to measure your feet and consult the size chart provided by the brand because different brands' sizing may vary somewhat. Make careful to measure your feet at their widest, which is typically at night when they are most expanded.
Examine the Style
Each form of leather shoe, including loafers and boots, fits differently. The most comfortable style of shoes to wear depends on how you plan to wear them. Choose a style with a shorter heel, for instance, if you're looking for a pair of dress shoes so you can walk comfortably for a long time.
Test 'em Out
Try the shoes on if at all feasible before buying them. This will help you feel comfortable and well-fitted. To verify they are cozy and fit properly, try on both pairs of shoes and take a stroll around the store. Make sure to read customer reviews and consult the brand's size chart if you're shopping online.
Choose the Right Material
Leather shoes come in different materials, including full-grain leather, top-grain leather, and suede. Full-grain leather is the highest quality and most durable, while suede is softer and more flexible. Choose the material that fits your needs and style preferences.
Consider a Shoe Insert
If you have flat feet or need additional support, consider purchasing a shoe insert. This can provide extra comfort and support, making it easier to wear your leather shoes for extended periods.
In conclusion, finding the perfect pair of leather shoes takes time and effort, but it's worth it to have a comfortable and stylish pair of shoes. Remember to measure your feet, consider the style and material, try them on, and consider a shoe insert if needed. Happy shopping!
Don't stop now! Take your appreciation for quality leather to the next level with our complete leather collection. Explore now and upgrade your style today!