Leather goods have long been a timeless option for both fashion and accessories. They provide a refined touch to every ensemble and are strong, adaptable, and lasting. Yet, choosing daring patterns and hues might up your style ante if you truly want to make a statement with your leather goods.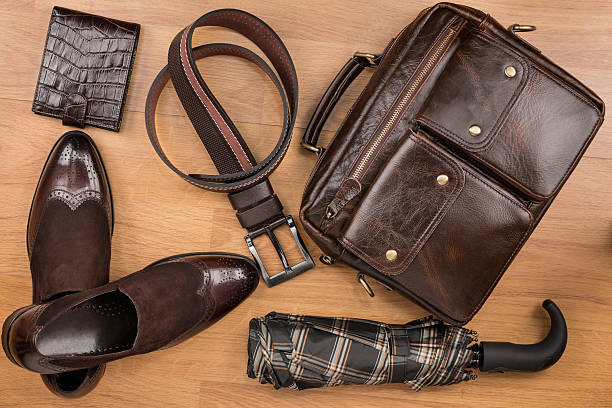 Using eye-catching, vibrant hues when selecting leather goods is one way to make a statement. Choose bolder hues like red, yellow, or blue instead of standard brown or black leather. Vibrant colors capture the eye and give your ensemble a spark of flair. For instance, a striking leather bag in bright blue or red might make the ideal fashion statement.
Choosing striking designs for leather goods is another way to make a statement. Search for distinctive designs or accents that make your leather products stand out from the competition. For example, a leather belt with a large, complicated buckle or a leather jacket with fascinating stitching can be the perfect way to add a bit of flair to your ensemble.
In addition to picking striking colors and designs, you can also make a statement with the way you wear your leather products. Try layering several leather items, such as a jacket over a skirt made of leather or a pair of leather leggings with a pair of leather boots. Combining and contrasting various leather accessories can produce a distinctive and daring style.
When it comes to making a statement with leather products, don't be afraid to take risks and step outside of your comfort zone. Leather is a versatile material that can be dressed up or down, making it the perfect canvas for bold fashion statements. Whether you're dressing up for a night out or keeping it casual during the day, adding bold leather products to your outfit can take your style game to the next level.
Don't stop now! Take your appreciation for quality leather to the next level with our complete leather collection. Explore now and upgrade your style today!