An age-old craft that has been practiced since the earliest human civilizations is leatherworking. People all across the world continue to enjoy this beloved craft today. The talent and perseverance needed to make something beautiful and useful are demonstrated by handmade leather goods. This manual will teach you the technique of leatherworking and enable you to produce high-quality handmade goods, whether you are a novice or an expert.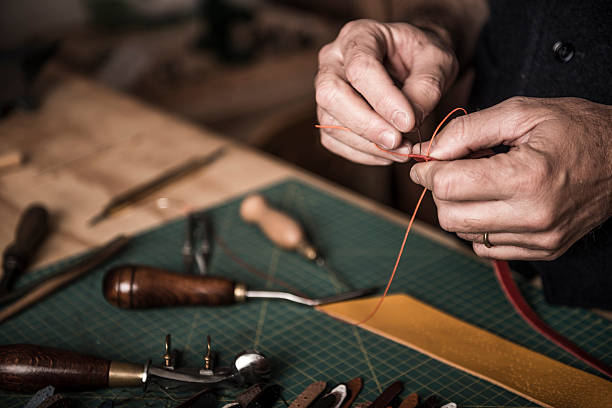 The proper leather must be chosen for your project as the first step in leatherworking. There are many various kinds of leather available, and each has certain qualities and traits of its own. Sheepskin, goatskin, and cowhide are some of the most often used kinds of leather. Once you've selected your leather, it's time to cut it into the desired shape and size. This can be done using a sharp knife or a leather cutter.
Next, you will need to build your design. Either use a stencil or draw your design directly onto the leather to do this. Once you have your design, it's time to start stitching. Using a sewing machine or by hand, work well for this. It's advised to start with straightforward designs if you're new to leather crafting before moving on to more difficult ones.
It's time to add any finishing touches once you've stitched your leather product to completion. This could entail adding a leather color or polish, decorative stitching or embroidery, or hardware like buckles or snaps. Your handmade leather product will stand out thanks to these finishing touches.
In conclusion, the art of leather crafting is a rewarding and satisfying craft that anyone can enjoy. By following the steps outlined in this guide, you can learn how to create high-quality handmade leather products that will be treasured for years to come. So why not give it a try and see what you can create?
Don't stop now! Take your appreciation for quality leather to the next level with our complete leather collection. Explore now and upgrade your style today!