I often hear from customers who are surprised or confused by the changing appearance of leather. Is it supposed to look like that? What can I do about it?
This article will explain how leather changes over time and what you can expect from your leather product.
Understanding the Changing Appearance of Leather
Leather is a natural product and as such it will be sensitive to its environment. When exposed to sunlight and artificial light, leather will fade and its color will change. Abrasion, perspiration and other body oils can create a different patina or change in color. Water, temperature and humidity changes can also affect the look of leather.
These changes are typical characteristics of good quality leather and should not be considered a fault or defect.
Leather is a material made from the skin of an animal. It can be used for clothing and furniture, among other things.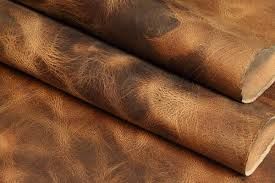 Leather is sold in different forms, such as full-grain leather and top-grain leather. There are many different types of leather, but they all have one thing in common: they change appearance with age.
When a piece of leather ages it develops a patina. This means that the leather changes color slightly and appears more worn down.
The reason for this is because of the oils inside the leather. As the leather is used and handled, these oils are released onto the surface of the skin. The oils harden over time and give the leather a darker look.
This process happens naturally but can also happen through treatment. For example, people may oil their furniture to help it age faster or to make it look older than it actually is.
Some people prefer to buy new items with a built-in patina while others like their items to age naturally over time.
Leather is a natural material and just like any other, it changes over time. It undergoes a process of aging that is referred to as patina. Patina is a term used to describe the visible signs of wear on leather that give it an aged, classic look.
When leather is new it typically has a smooth surface and can look stiff or shiny. Over time the appearance of leather tends to change, becoming softer and darker in color. Leather can also become wrinkled or faded in some areas, giving it an interesting texture.
Leather also develops marks, spots and scratches as part of the aging process. These are considered signs of quality by many people because they prove that the leather is real and not fake. However, you may still want to protect your leather from stains and scratches if you want it to look perfect all the time.
As with other natural materials, leather can show signs of wear and age over time. This is often a welcome feature - some people like to see the patina that comes with age.
However, if you want to keep your leather looking new for as long as possible, it's important to understand how and why it changes. We've put together this guide to help you do just that!
Leather is a durable and flexible material created by tanning animal rawhide and skins. The most common raw material is cattle hide.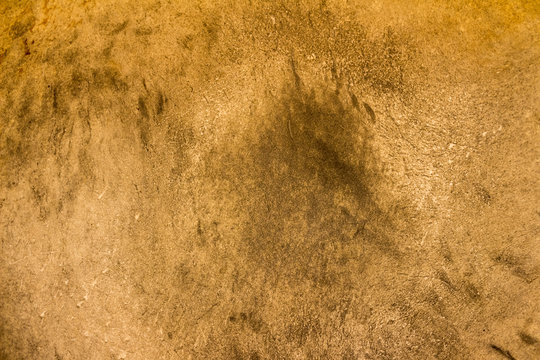 It can be produced at manufacturing scales ranging from cottage industry to heavy industry.
There are four types of leather: aniline, semi-aniline, pigmented and nubuck/suede.
Leather is used to make a variety of articles, including footwear, automobile seats, clothing, bags, book bindings, fashion accessories, and furniture. It is produced in a wide variety of types and styles and decorated by a wide range of techniques.
If you found this guide useful, check out our full collection of  leather here: