From coats and shoes to purses and furniture, leather is a popular and long-lasting material used in a variety of products. Unfortunately, leather productscan deteriorate and lose their quality over time if they are not properly cared for and maintained.
To ensure the longevity of your leather goods, follow these care instructions:
Clean Your Leather Regularly
Dirt and grime can accumulate on leather products over time, leading to discoloration and damage. To prevent this, it is essential to clean your leather regularly. Use a soft-bristled brush to remove any dirt and debris, then wipe the leather with a damp cloth.
Condition Your Leather
Leather can dry out over time, leading to cracking and other damage. To prevent this, it is important to condition your leather products regularly. Apply a leather conditioner to the surface of the leather, then use a soft cloth to rub it in. This will help to moisturize the leather and keep it supple.
Avoid Exposure to Sunlight
Leather products should be kept away from direct sunlight, as UV rays can cause the leather to fade and become brittle. If you need to store your leather products in a sunny area, use a protective cover or place them in a shaded area.
Store Your Leather Products Properly
When not in use, leather products should be stored in a cool, dry place. Avoid storing leather products in damp or humid environments, as this can cause mold and mildew to develop.
Avoid Harsh Chemicals
Avoid using harsh chemicals such as bleach or ammonia on your leather products, as these can damage the leather and cause it to deteriorate. Instead, use a leather cleaner and conditioner that is specifically designed for use on leather.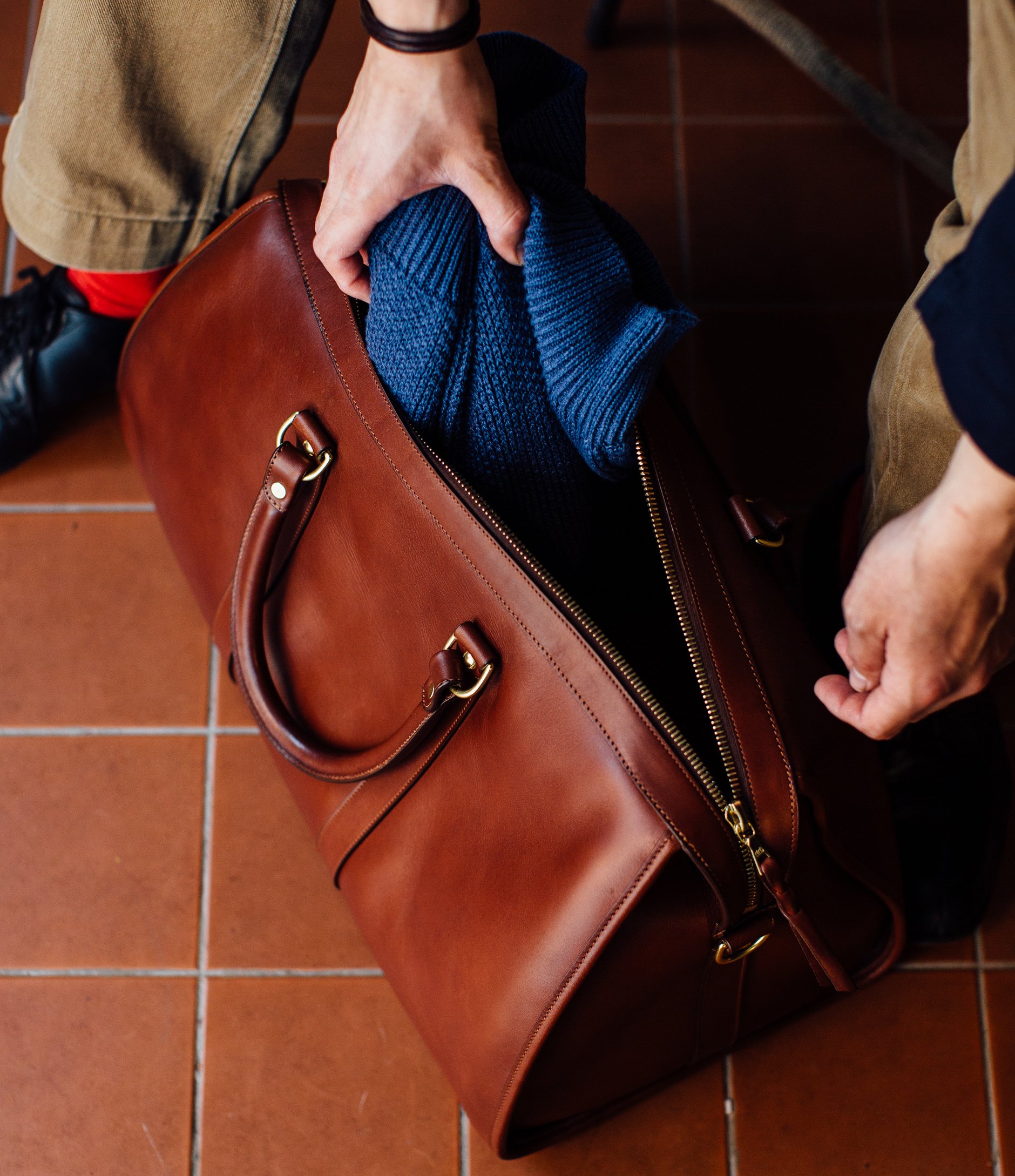 You can protect the durability of your leather goods by adhering to these straightforward suggestions. Your leather products will last for many years and maintain their excellent appearance and feel with the right care and upkeep.
Don't stop now! Take your appreciation for quality leather to the next level with our complete leather collection. Explore now and upgrade your style today!