Leather products have traditionally been a mark of elegance and durability, making them a perfect choice for travel accessories. Leather goods are a need for your trip, whether you travel frequently or are just thinking about your next vacation. Before setting out on your next journey, you should think about the following necessary leather items.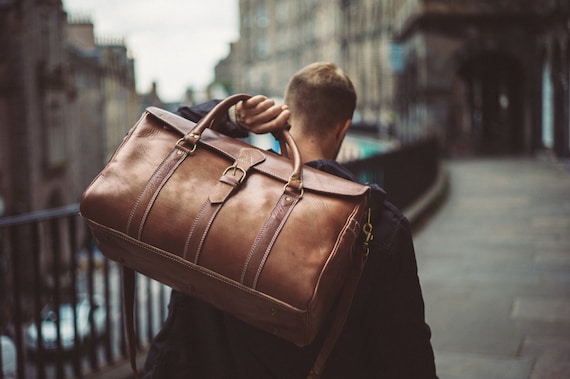 A leather passport holder is, first and foremost, a need for everybody who travels abroad. It shields your passport from harm and keeps all of your necessary travel documents in one place and organized. Moreover, a leather passport holder gives a sense of refinement to your overall vacation style.
Next, a leather duffle bag is the best option for any kind of travel, including extended trips and weekend getaways. In addition to being fashionable and sturdy, leather duffle bags are the ideal travel companion for challenging circumstances. You can select one that best suits your travel requirements in a variety of sizes and designs.
Another necessary item that shouldn't be ignored is a leather toiletry bag. It is simple to freshen up on the go with the help of a high-quality leather toiletry bag that keeps your toiletries organized and accessible. Your travel necessities can also be given a bit of luxury with the addition of a leather toiletry bag.
Lastly, a leather travel wallet is an excellent choice to keep your money and other essentials safe and secure. Leather travel wallets are stylish and practical, and they offer ample space for your cards, currency, and travel documents.
In conclusion, leather products are not only stylish but also durable, making them perfect travel accessories. A leather passport holder, duffle bag, toiletry bag, and travel wallet are essential accessories that should be on every traveler's list. These products not only add to your travel style but also make your journey more organized and stress-free.
Don't stop now! Take your appreciation for quality leather to the next level with our complete leather collection. Explore now and upgrade your style today!