The quality of the leather used in jackets and other apparel matters just as much as its design and manufacture. A high-quality leather jacket not only looks wonderful but also offers fantastic weather protection. It might be challenging to determine which sort of leather is best for manufacturing jackets and outerwear, though, given the wide variety of options available. We'll talk about some of the top leathers in this article that are great for constructing jackets and other apparel.
Cowhide leather:When it comes to manufacturing coats and outerwear, cowhide leather is one of the most commonly used materials. It offers good weather protection and is strong and robust. Cowhide leather is a wonderful option for rainy or snowy situations because it is water-resistant as well.
Lambskin leather:Compared to cowhide leather, lambskin leather is softer and lighter. Its opulent feel and drape make it a popular choice for fashion jackets. Lambskin leather, however, is less resilient than cowhide leather and could need more upkeep.
Goatskin leather:Goatskin leather is similar to cowhide leather in terms of durability and protection. However, it is lighter in weight and more flexible, making it a good choice for jackets that require a lot of movement, such as motorcycle jackets.
Bison leather:Bison leather is thicker and heavier than cowhide leather, making it an excellent choice for cold-weather jackets and outerwear. It is also very durable and resistant to wear and tear.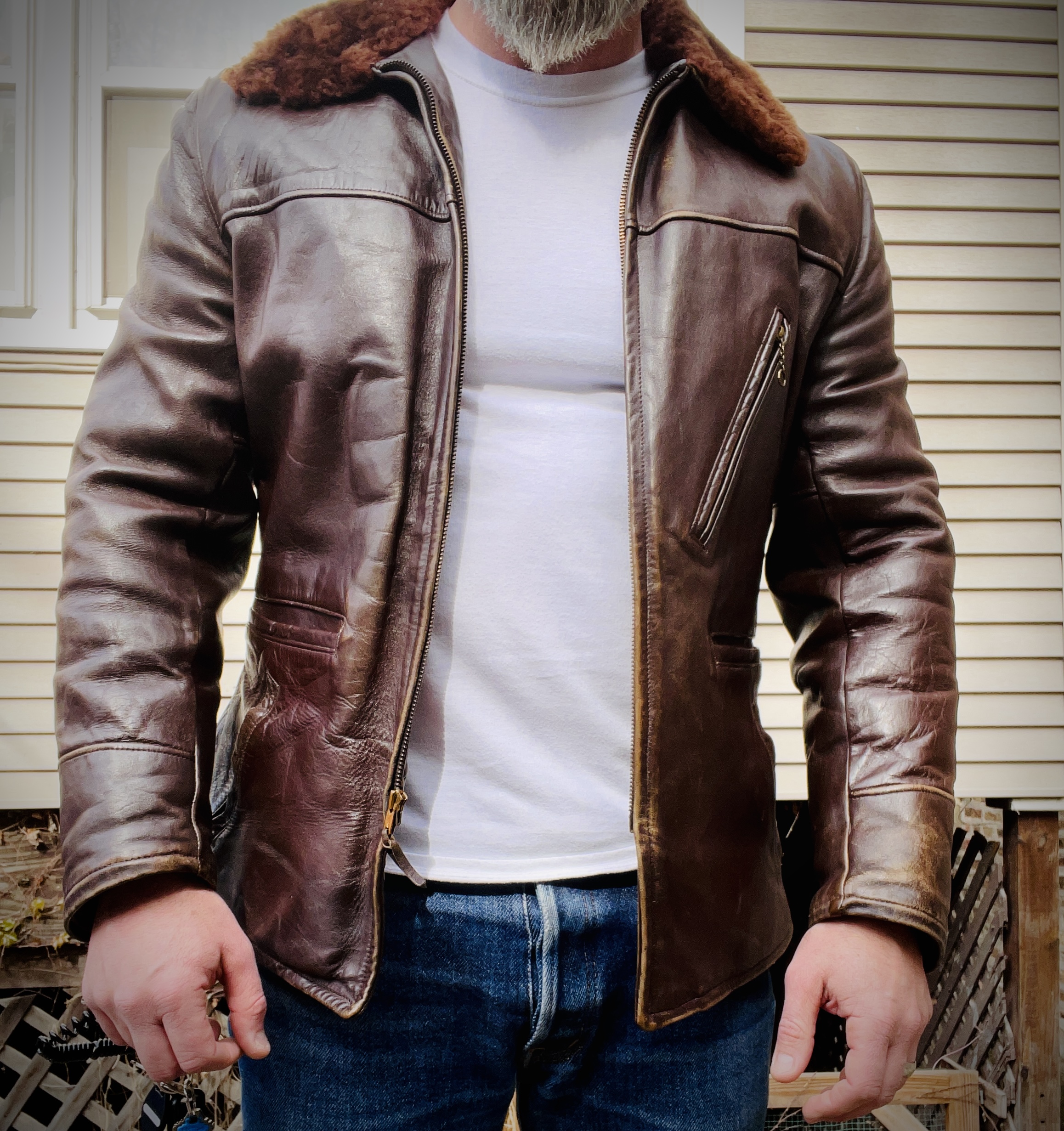 Deer leather:Deer leather is soft and supple, making it a popular choice for jackets and outerwear. It is also durable and resistant to water, making it a good choice for outdoor activities.
In conclusion, a variety of leathers can be used to create jackets and other clothing. Which option is best for you will depend on your sense of fashion, the environment where you live, and the kind of jacket you want to make. Whether you select lambskin, cowhide, goatskin, bison, or deer leather, investing in a high-quality leather jacket is a great way to stay warm, stylish, and protected from the elements.
Don't stop now! Take your appreciation for quality leather to the next level with our complete leather collection. Explore now and upgrade your style today!